Discover more from No Grass in the Clouds
Demystifying soccer -- one shot, and one sweater, at a time.
Over 8,000 subscribers
Who Is the Wayne Gretzky of Soccer?
It's time to talk about hockey assists!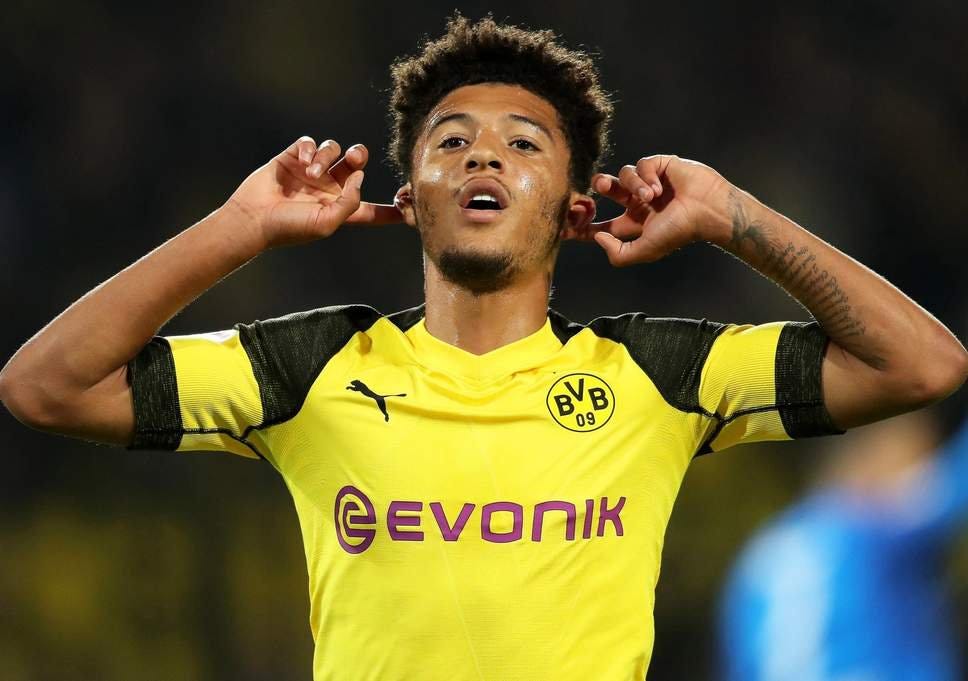 If Wayne Gretzky never scored a goal, he'd still be the National Hockey League's all-time leader in points. This the ur-sports-fact -- a universe in a grain of sand. You get a point for a goal and a point for an assist, and Gretzky has the most of each. He scored 894 times; no else has more than 801 goals. He assisted on 1,963; next best is all the way down at 1,249. Pathetically, Gretzky is only seventh all-time in goals per game, a couple one-thousandths behind the still-active, sixth-place Alexander Ovechkin. But The Great One -- there is not and will never be a better nickname in sports -- tops the list of assists per game, despite the fact that he played 20 freaking seasons. Gretzky averaged 1.320 assists per game; Sydney Crosby, the highest active player, ranked fifth all-time, is averaging 0.817.
More stats: Gretzky has the top eight and ten of the top 11 creative (I promise, I'm starting to pull this around toward soccer) seasons in NHL history. The league-leader in assists this year had 87; Gretzky beat that 13 times, topping out all the way up at 163. There's really nothing comparable to Gretsky's total dominance in any other major team sport -- not Messi, not Manning, not MJ, and not Mike Trout.
Those assist numbers are really hard to comprehend -- whether you're coming at this from a soccer perspective, as a martian, or even if you've watched hockey your entire life. The hockey season is just slightly more than twice as long as your typical domestic soccer season, but Eden Hazard led all of Europe this past year with a whopping ... 15 assists. Part of that is because hockey is a higher scoring game -- a given Premier League game averaged 2.82 goals this past year; the average NHL team averaged 3.01 goals -- and part of it is because hockey has a better system for awarding assists.
In hockey, you get an assist if you played the pass that led to the shot that ended up in the goal or if you played the pass that led to the pass that led to the shot that ended up in the goal. That method does a way better job of awarding players who are constantly involved in successful attacking movements, and it seems like an early acknowledgement among hockey people that there aren't enough points scored in a game to just limit the record-keeping to the final act before a goal.
So, in a sport with even less scoring, wouldn't something like the hockey assist be useful? Or at least more useful than what we have now? STATS LLC keeps track of not just second-assists, but also third-, and fourth-, and fixth, and sixth-assists. Let's take a look at the top five in each one from the 2018-19 season and see if they tell us anything.
Second-Assists
1. Jadon Sancho (Borussia Dortmund): 13
2. Julian Brandt (Bayer Leverkusen), Josip Illicic (Atalanta): 12
4. Kai Havertz (Bayer Leverkusen), Luis Suarez (Barcelona): 11
Were we living in a hockey world, Sancho would've led all of Europe in assists last season, with 27. (Hazard had five second-assists.) Reminder: the dude turned 19 at the end of March.
In his first full-time professional season, Sancho ran super-hot both in front of goal and (12 non-penalty goals to 7.42 expected goals) and in creating goals (14 assists to 8.34 expected assists). But there really does seem to be a gravity to the way he plays -- he's so hard to contain with the ball at his feet that he both draws extra players toward him and then he when he beats all of 'em and moves the ball on, there are simply fewer players for his teammates to get past. For another cross-sport analogy, it's something like Stephen Curry's effect on a basketball court.
Meanwhile, Julian Brandt ... is also on Dortmund now. Ilicic was essentially Messi-lite for Atalanta this year -- dribbling, creating, shooting, aiding build-up possession, playing balls into the box, and receiving balls inside the box -- so it makes sense his fingerprints are on so many other goals. This past season, Havertz scored the second-most goals (17) of any 20-and-under player in Europe's Big Five leagues this decade. He only had three assists, but was clearly vital to Leverkusen beyond his ability to put the ball into the net. He's special. And so is Suarez, who at 32, still hasn't sanded his game down to focus only on scoring, like so many other aging strikers with diminishing physical prowesses must. He's the only center forward who's anywhere near the top of this list.
Third-Assists
1. Jadon Sancho (Borussia Dortmund): 11
2. Jorginho (Chelsea): 10
3. Tanguy Ndombele (Lyon): 9
4. Lionel Messi (Barcelona), Thomas Muller (Bayern Munich), Yussuf Poulsen (RB Leipzig), Gerard Pique (Barcelona): 8
Is Sancho the Wayne Gretzky of soccer? Or is Wayne Gretzky the Jadon Sancho of hockey? Why aren't more people asking these questions? Unshackled from corporate interests, independent media can fill this void!
It's nice to see Jorginho on here. He somehow completed more passes than any player in the Premier League this past season but didn't register a single assist (despite creating 3.07 xA). His first season at Chelsea wasn't met with anything resembling universal acclaim, but I'm still a big fan: his ability to control the ball is a big reason why Chelsea allowed the third-fewest shots in the league, and as this stat shows, he's contributing to the attack in some hidden ways, too.
As for the others, Ndombele also had 10 second-assists; now it's a little easier to get a handle on how significantly he affects games. Muller and Poulsen are both strange players who aren't quite wingers, strikers, or attacking midfielders, but they often fit themselves into offensive movements right when possession sequences seem like they're about to die. Messi is Messi, somehow scoring and assisting more than anyone while also being involved way before the ball ends up in the net, too. And Pique is definitely the strangest name on this list. Not only is he a center back; he's a center back for the club that's best-known for its patient possession approach. Piques's presence, then, perhaps speaks to a newfound desire and ability to initiate some faster, decisive moves toward goal.
Fourth-Assists
1. Julian Brandt (Leverkusen), Kyle Walker (Manchester City), Sergio Busquets (Barcelona): 9
4. Julian Draxler (PSG), Marten de Roon (Atalanta), Joshua Kimmich (Bayern Munich), Florian Neuhaus (Borussia Monchengladbach): 7
Yes, the leader (or joint-leader) in every category so far currently plays for Borussia Dortmund. Brandt, who turned 23 in May, also had seven goals and 11 assists last season. But more importantly, he, like Sancho, was deemed worthy of a "Magical Skills & Goals" compilation by the Bundesliga's official YouTube channel:
The other two names tied with Brandt combined for two whole assists last season. Walker and Busquets, though, are both -- in their own, stylistically opposed ways -- vital cogs for two of the three most possession heavy teams in Europe. Despite some defensive liabilities they've each developed over time or always had, they both do a really nice job of shifting their teams' possession into a higher gear.
Despite often being labeled (or even played as) an attacker, Draxler has never really contributed a whole lot of creation or goal-scoring. His career-high in goals is five and his max in assists is seven. However, he played mostly as a center midfielder under Thomas Tuchel this season, and his effect is evident here. De Roon played for the Middlesbrough side that was relegated from the Premier League in 2017 ... and now he's starting for the Dutch national team and propping up Atalanta's Champions League-level attack. Kimmich is a fullback, but he led Bayern in assists and also just missed out on an earlier mention with 10 second-assists. And while Neuhaus isn't a player I've seen much of, he's just 22. Keep an eye on him.
Fifth-Assists
1. Mats Hummels (Bayern Munich): 8
2. Marco Verratti (PSG): 7
3. Ever Banega (Sevilla), Ferland Mendy (Lyon), Marcelo (Real Madrid), Houssem Aouar (Lyon), Jadon Sancho (Borussia Dortmund), Philippe Coutinho (Barcelona), Manuel Akanji (Borussia Dortmund): 6
Like Brandt, Hummels is on Dortmund now, too. This is getting ridiculous. It's almost as if they have a type!
Verratti always looks like he's about to cry, and maybe that's the proper countenance for someone who's always a few steps removed from the goal. As a deeper-lying midfielder, he spends most of the game watching his beautiful sand castles get destroyed by the inadequacies of others -- except for the seven times that did not happen last year:
The further we get from the first-assist, the less I'm convinced by the usefulness of these stats,  but seeing Verrati here makes me think that it's still showing something important. Same goes for all of these other guys: In Banega and Aouar, we've got two lovely string-pulling midfielders, young and old. Even in a down year, Coutinho's five goals and two assists didn't seem to adequately show his impact in Catalonia. Sancho's still making a difference further down the chain, as is Akanji, who is Hummels's presumptive center-back partner at Dortmund this year. Then there's Marcelo, the greatest left back of his generation, and Mendy, the guy who was brought in to replace Marcelo.
Sixth-Assists
1. Virgil van Dijk (Liverpool), Axel Witsel (Borussia Dortmund): 7
2. Thiago (Bayern Munich), Ferland Mendy (Lyon), Elseid Hysaj (Napoli): 6
This is absurd! Remember, the Bundesliga played four fewer games than all of the other leagues, too. (Quick thing on Witsel: I'd always thought he was just kind of a guy who took up space whenever he played for Belgium, but he had a nice season in 2018-19.) Why all the Dortmund players, then? I think it speaks to 1) the fact that they scored a ton (81) of goals, 2) the structured roles that various players have in their attack, and 3) the kind of players they targeted this summer: direct, effective, forward-looking passers.
As for the team coached by the guy who used to coach Dortmund: It you watch Liverpool play, it certainly seems like van Dijk plays an important gear-loosening role early on in possessions, and this number suggests as much.
Thiago is just so, so, so, so, so, so, so good. When healthy, he's probably the best midfielder in the world. There's very little that he doesn't do at a world-class level, and he also chipped in with six fourth-assists and seven third-assists. Mendy once again shows why Madrid bought him for €48 million, and Hysaj has been one of the most consistent left backs in Serie A over the past few seasons. He's not bombing up and down the field quite as much as someone like Kimmich -- see: he's never had more than two assists in a season -- but is clearly contributing elsewhere.
One name that just missed the cut-off: Barcelona's Marc-Andre ter Stegen, who had five of these. He's yet to record an actual assist in his career, but he also had two fifth-assists, three fourth-assists, three third-assists, and one second-assist last season. Another thing that's important to know about ter Stegen: He's a goalkeeper.